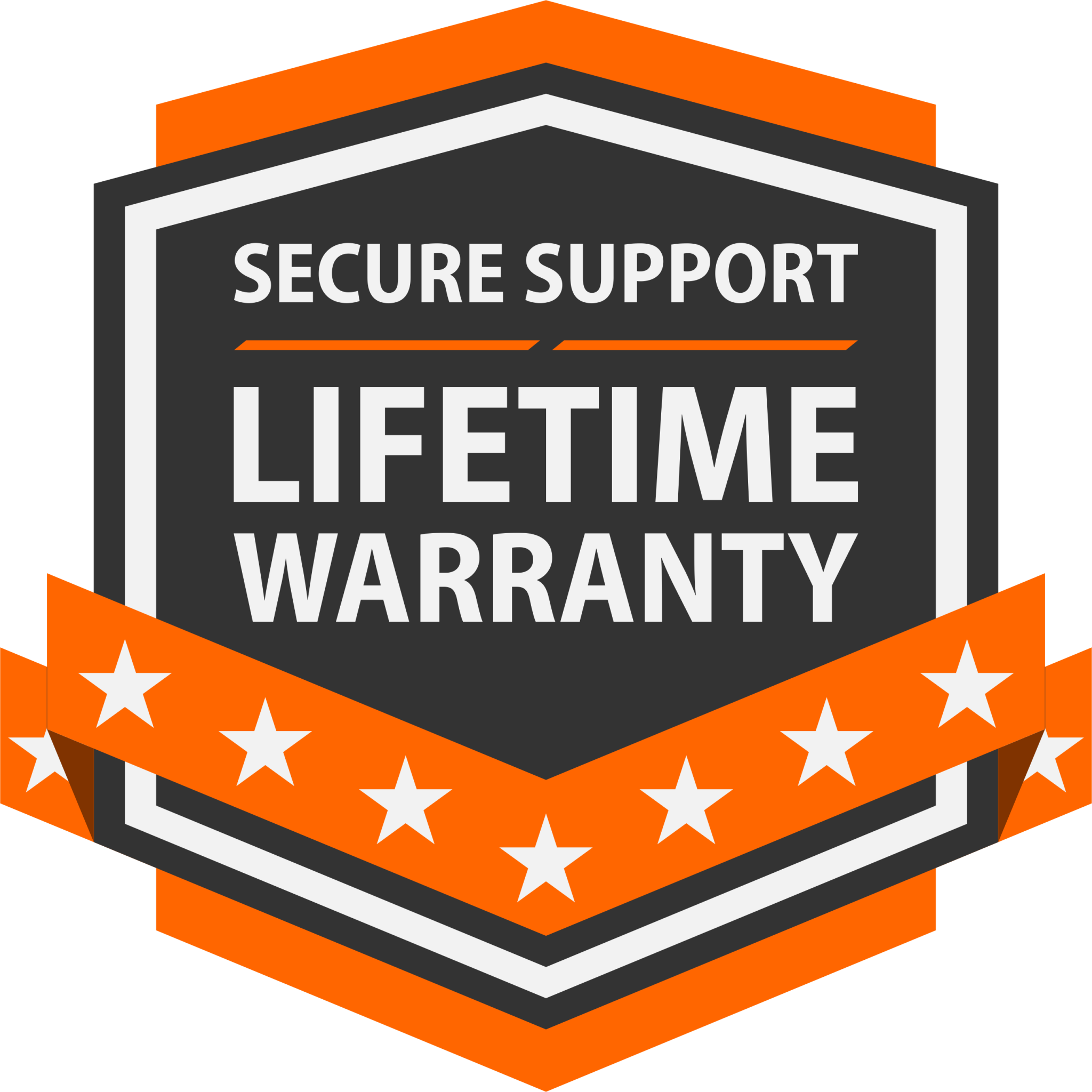 Switchgear Safety's line of electrical safety equipment – including remote racking, remote switching, and lock-out/tag-out products – are known the world over as the best-in-class tools which allow our customers to perform the duties of their jobs more safely and reliably. In fact, we're so convinced that we provide the highest quality electrical safety equipment available that we're willing to provide the industry's first and only lifetime warranty. Your Switchgear Safety equipment is professionally guaranteed against damage or defects for as long as you own it. We do it right the first time and stand by our work forever.
You see, it doesn't matter how it happened, whose fault it was, or when/where you purchased it. If you ever have a problem, no matter the cause, we promise to take care of you. You can count on our Secure Support lifetime warranty, the first and only warranty of its kind, for all Switchgear Safety electrical safety products.
Coverage You Can Count On
At Switchgear Safety, we believe that we make the best product and stand behind it 100%. If what you've got isn't working for you, we want to help. We are proud to be among the very few who have the confidence to offer our customers the most powerful promise available: a Lifetime Warranty on our entire line of Switchgear Safety products. Not for 30 days. Not for a year. For the life of the product.
All Switchgear Safety products are engineered to exceed your expectation and manufactured to withstand the rigors of repeated use for the practical lifetime of the product. In the event that our product fails you, either due to damage or defect, we will stand behind it and repair it at no cost to you. If we can't repair your device, then we will replace it with one in perfect working order of equal or better condition.
Instructions For Warranty Service:
Price Is What You Pay, Value Is What You Get
With Switchgear Safety's Secure Support lifetime warranty, our customers can guarantee that they are getting the most value out of their investment in electrical safety. Our goal is to build relationships and create customers for life, so our industry leading Secure Support warranty comes standard with every product we sell included at no charge.
Our commitment to our customers doesn't stop as soon as they receive their products – in fact it is just beginning. We care about our customers' safety, and they trust us with their life. It only seems fitting that we provide this warranty as a "Thank You" for trusting us.
Switchgear Safety LLC
2320 Seaborn Road, Suite 100
Ponder, TX 76259
(888) SG-SAFETY | (888) 747-2338
info@switchgearsafety.com